About ZHANEL Bridal Couture
Bridal Couture Melbourne
About Zhanel Bridal Couture, the Zhanel Studio is based in Melbourne, Australia. Angela has been involved in the fashion industry for over 25 years. She was inspired to start designing from her love of fashion and a passion for being creative. As a teen, she would often find herself looking at fabric stores, dreaming of what she could create with the exquisite bridal fabrics and laces that were too expensive for the time.
Now, Angela is a talented and renown wedding couture designer for brides all over Melbourne and Australia wide. Her favourite part of designing is by combining beautiful European laces together, and hand appliquéing them, to create an original look that is unique to other styles and designers.
Her inspiration is from a classic, older style of gowns and to add a modern twist to create a new look.
Zhanel's dresses are known for their constructed corsetry bodice with amazing lace detail. Angela's eye has a vision when it comes to the fitting and detail of the gown, especially the bodice which is arguably the most important part of a wedding gown.
We believe that a bride should be bold, beautiful and most of all, be herself.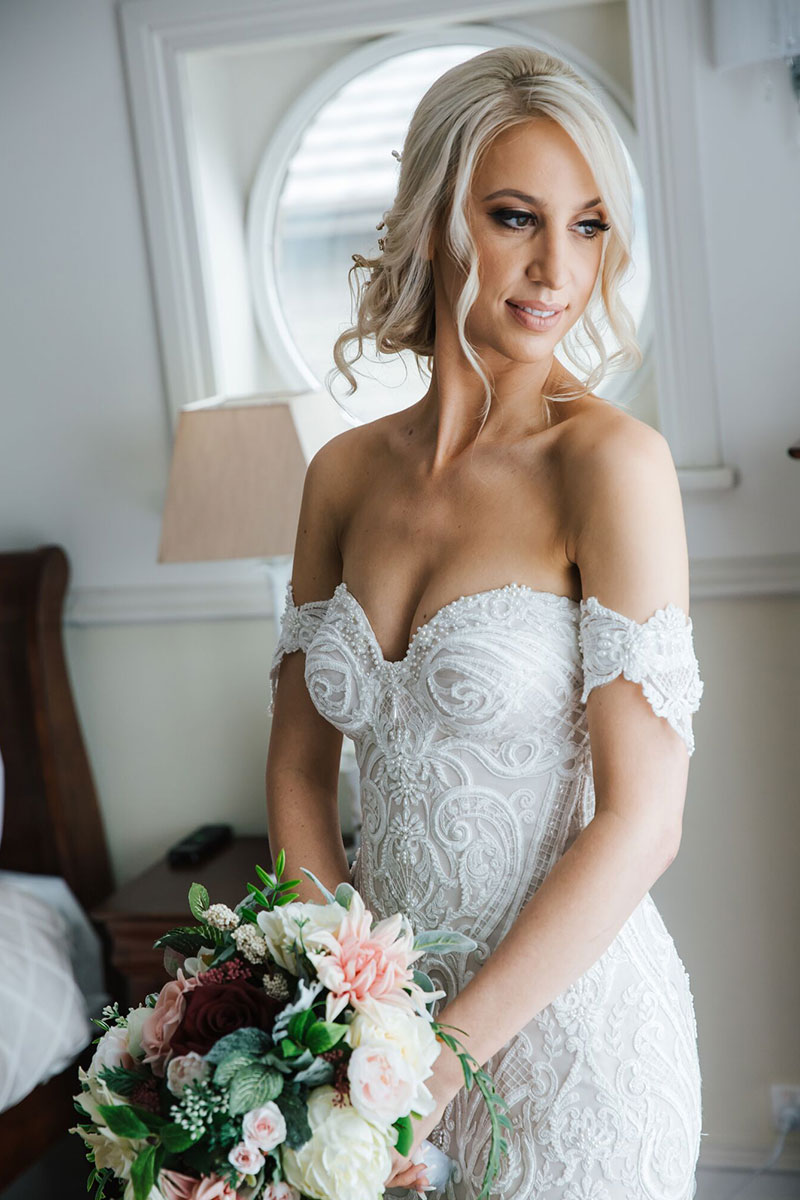 For more information about any of our gowns that you see in the Zhanel Couture Gallery, please contact us via the methods below.
Book your one to one appointment at the Zhanel Studio with our creative designer, who will help you make your wedding day vision come true.